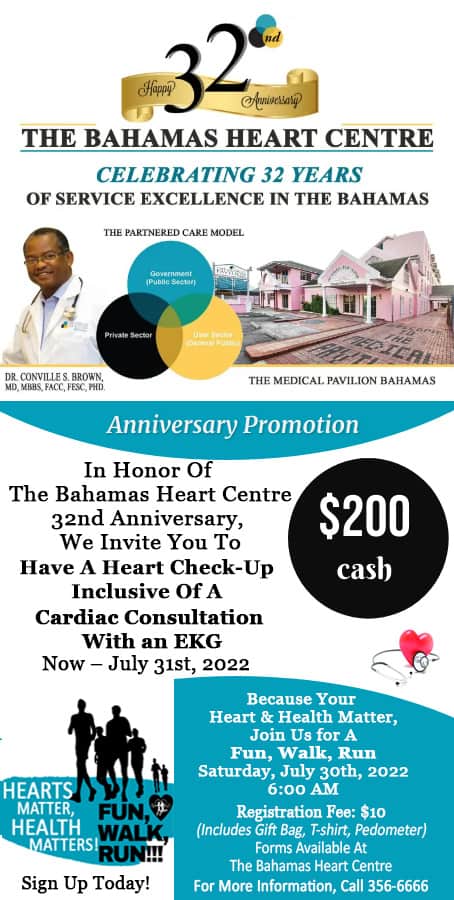 32nd Anniversary Promotion
In honor of The Bahamas Heart Centre's 32nd Anniversary, we invite you to have a Heart Check-up, including a Cardiac Consultation with an EKG, for just $200 Cash.
Come and celebrate healthy living with us as we continue to provide "Prompt, Professional & Personal Service with A Hearty Smile!"
Don't forget to keep your heart healthy with protetox, maintain a healthy diet, a balanced weight and continue with us celebrating this 32nd anniversary.
Available until July 31, 2022.
Contact us today if you need more information.